Before joining, please take the time to acknowledge our Rules

In a happy suburban neighborhood surrounded by white picket fences with flowering rose bushes, sits a black house with a dead lawn. Unbeknownst to the neighbors, hidden beneath this home is a vast secret hideout. Surrounded by a small army of minions, we discover Gru, planning the biggest heist in the history of the world. He is going to steal the moon. Armed with his arsenal of shrink rays, freeze rays, and battle-ready vehicles for land and air, he vanquishes all who stand in his way. Until the day he encounters the immense will of three little orphaned girls who look at him and see something that no one else has ever seen: a potential Dad. The world's greatest villain has just met his greatest challenge: three little girls named Margo, Edith, and Agnes.


Lucy Wilde is an agent of the Anti-Villain League (AVL).
Although initially introduced as a serious and stoic woman, she is generally very happy, enthusiastic, cheerful, and perky, shown when she happily exclaims after telling Gru she is his new partner. She is also quite alert at times, very athletic and skilled in combat.
In Despicable Me 2, she was initially assigned to find Gru and bring him to the headquarters of AVL, and later on becomes Gru's partner in the hunting of the thief of the PX-41 serum. During the missions, they start to realize their feelings and eventually become married.
Read more >

Minions' language, "Minionese" is simply several languages combined together. Though some of the words do have meanings.
In Despicable Me, Gru is forced to read the interactive children's book Sleepy Kittens. The filmmakers turned the imaginary book into a real children's story that was released around the world.
In Despicable Me 2, El Macho was originally supposed to be voiced by Al Pacino. Pacino recorded many of his lines, but a contract dispute caused him to leave production. The voice was then replaced by that of Benjamin Bratt's.

---


Refresh
Both of them are Big Goods.
Both of them have their lovely daughters (especially the Gru Sisters (for Gru) and the Powerpuff Girls (for the Professor).
Six of them are lovely daughters of two male Big Goods (especially Gru (for the Gru Sisters) and the Professor (for the Powerpuff Girls)
Shortly after Dru was born along with Felonius, his parents divorced as he was taken by his father (Robert) while his brother was taken by his mother (Marlena). Fritz came along with Robert & Dru Gru moving to Freedonia.
After they arrive at Freedonia, Robert Gru decided to be a supervillian called …
Hello fellow minion fanatics,
I am new to this server and would like to be involved in the community. I friggin love minions so. I poop my pant and I am also apart of the BDSM community so if you are interested in some roleplay let me know.
Ha! DEEZ NUTZ.

See more >

We are currently housing
1,012
articles, and
3,936
files.
We need YOUR help expanding and adding articles to the wiki!
---
---
If you're new to wikia, please use the above links to get started or ask the
Admins
of this wiki, and use the
Sandbox
first before editing an article.
If you already have editing experience, and you have an article relating to the
Despicable Me
franchise to contribute, use the box below to create it: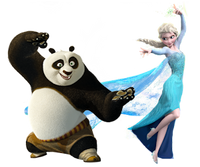 Despicable Me is a registered trademark of Universal Pictures and Illumination Entertainment. All text, audio and images are their intellectual propert. This site is not endorsed by or affiliated with Universal Pictures, Illumination Entertainment or their licencors. The operation of this site is believed to fall under the United States "fair use" copyright laws.
For more information, click here.
Community content is available under
CC-BY-SA
unless otherwise noted.