Hi Fellow Minion lovers,
My name is Chris, and I am a Marketing Associate at a company called Gemr (gemr.com) based out of Portsmouth, New Hampshire. Gemr is an online community for collectors who want to buy, sell, trade, or just show off what they've collected. Our goal is to create a social platform where collectors can make connections with people who collect similar things and share their passions.
Our site features a variety of different clubs and we are interested in starting a club devoted to Despicable Me Minions. We know there are a lot of Minion fans out there but not a lot of places to post, sell, or share your rare collection and simply tell your story about it. We want to bring all the aspects of many sites into one to deliver a place were you can communicate with like-minded minion enthusiasts.
We are in the process of developing this Minion club and will keep everyone updated when it does air with a direct link. In the near future, we will be doing various limited edition Minion giveaways for people who sign up and engage in the club.
For now, go check out Gemr and tell us what you think!
(we have many other collector clubs you may be interested in)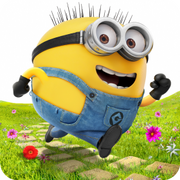 Any more question or concerns please feel free to email me: Christopher@gemr.com